Super Bowl Fun with the Kids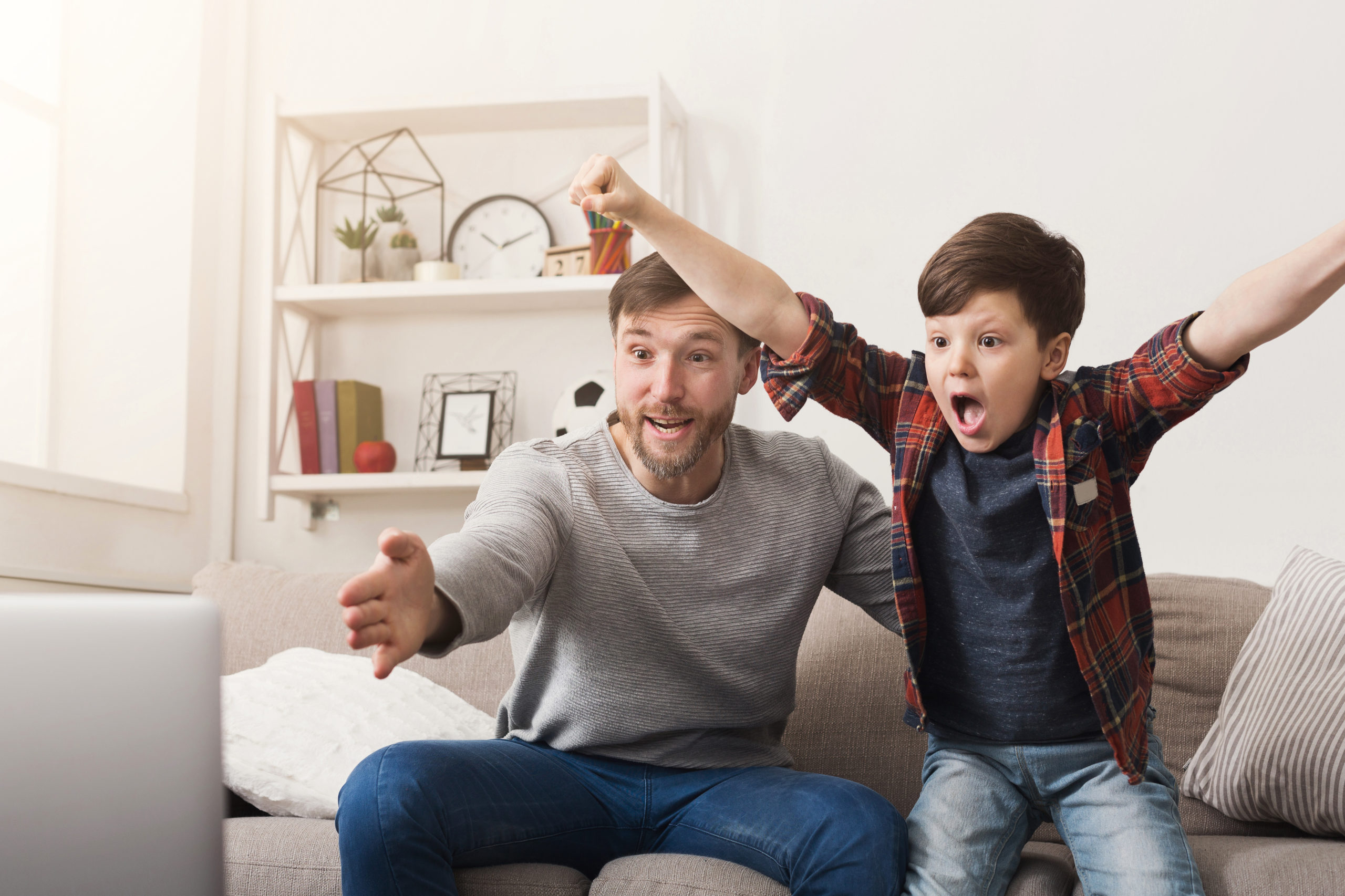 I think most of us are getting ready to watch Super Bowl LIV, featuring the Chiefs, but how do we make the most of the Chiefs Super Bowl game for our kids, while the adults are yelling at the big screen TV?
Get crafty (or fake it)
I'm not very crafty, so I like to let the kids run with their own imaginations by putting out paper, red and yellow markers or crayons, glue, scissors, stickers – whatever you have on hand – so the kids can make Chiefs decorations for the table. I found these cute KC Chiefs printables for added decorating fun. If you are the crafty type, here are some other great football craft ideas from Life as Mama.
Make origami footballs
Get the kids into the game by making – and playing with – origami footballs throughout the game; watch the step-by-step video, or let the older kids teach the younger ones how to do it. A pool or puzzle table set somewhere outside of the watch area provides the perfect setting for kids to play with their newfound toys.
Face Off
Gear the kids up for the fun with some football face paint or temporary football tattoos.
Find Alternate Shows
The Puppy Bowl has been a long-standing favorite in our house, but maybe your kids are obsessed with Disney+. Whatever it is, feel free to treat the kids with a little extra screen time by creating a space where the kids can watch what they like.
Stop the Hangries
Minimize meltdowns and messes with snacks and drinks that are no-fuss and easily accessible. This is the time to pull out the juice boxes, the mini cans of soda, and easy finger food so kids can graze at their delight without excessive spilling.
Wherever and whatever you're doing this Super Bowl, have a fantastic time rooting for the KC Chiefs!!!!