Make Your Stay-at-Home Summer Fun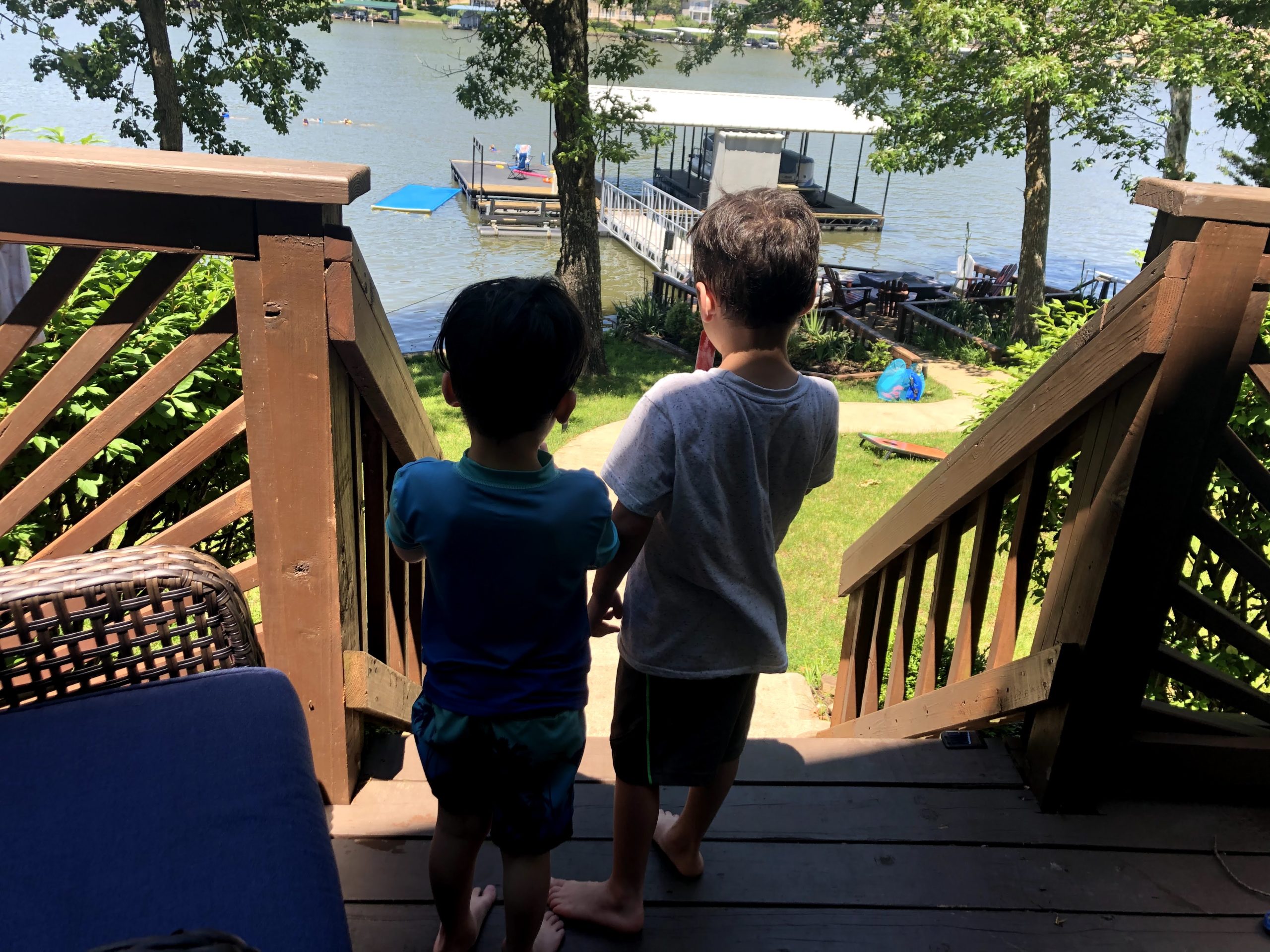 "I just have to get out of here." 
How many times have we said this since quarantine? In my house…every day. 
So, when the weather got nicer this spring, I devised a plan to peel my kiddos off the screens and head out into nature. 
We started small. The beautiful nature trails winding through Leawood and Overland Park are a perfect setting to watch birds, collect bugs, jump in the creek, discuss the metamorphosis of a tadpole, discover a hidden tree-fort, ride a bike or simply run a race! One day I brought a sheet of paper, a pencil, and sidewalk chalk for my first-grader. He created a map of the trail, sketching out important landmarks as we walked along. He used the chalk to label things he noticed along the way. This was our literacy lesson for the morning, he just thought it was a fun playtime exploration.
Things progressed from there, as the success with our outings grew.
After chatting with my mom tribe – who have been social distancing in a similar way to our family – we decided we really needed to get away. As a team, we researched the safest and most convenient getaway option for 3 moms with 9 young children. We chatted incessantly, sending each other options on a daily basis, we even created a "Camp Mommy/Camp Coronavirus" Google doc. 
We finally narrowed it down to an AirBnB in Roach, MO, just a 2.5-hour drive from Kansas City. It was a private cove on a quiet branch in the Lake of the Ozarks. This was appealing, not only because the homeowner had posted an extensive list of COVID-19 procedures he put in place at the property, but also it was far from where the newsworthy Memorial Day action had taken place. Pro-tip: Weekdays at the Lake the Ozarks are quiet and discounts are offered on AirBnB bookings! 
We each pitched in a third of the cost for a 3-day/2-night stay and caravanned out to the lake. We pre-packed all the groceries so we wouldn't have to stop along the way, and each of us selected 2 meals to cook during our stay. Each of our vehicles were packed to the nines with everything we needed: life jackets, fishing gear, water toys, beach towels and board games. Our goal was to arrive at the AirBnB, and go from the deck to the dock. Rinse and repeat. Success!
After 2 solid days on the water, I noticed how well my boys adapted to lake life. To keep this mojo going when we returned home, we headed out to Shawnee Mission Park lake. First, we took our dog to the off-leash beach. This is my idea of heaven! The kids loved it too. Later we pre-ordered paddle boards at the marina. We can't wait to go back and try their canoes, kayaks and paddle boats in the future. 
We are exploring more and more in our pandemic life. Stay tuned for more adventures and easy-to-plan outings that keep you safe, don't break the bank, and give a much-needed change of scenery!