Splish, Splash: Make Water Safety Fun!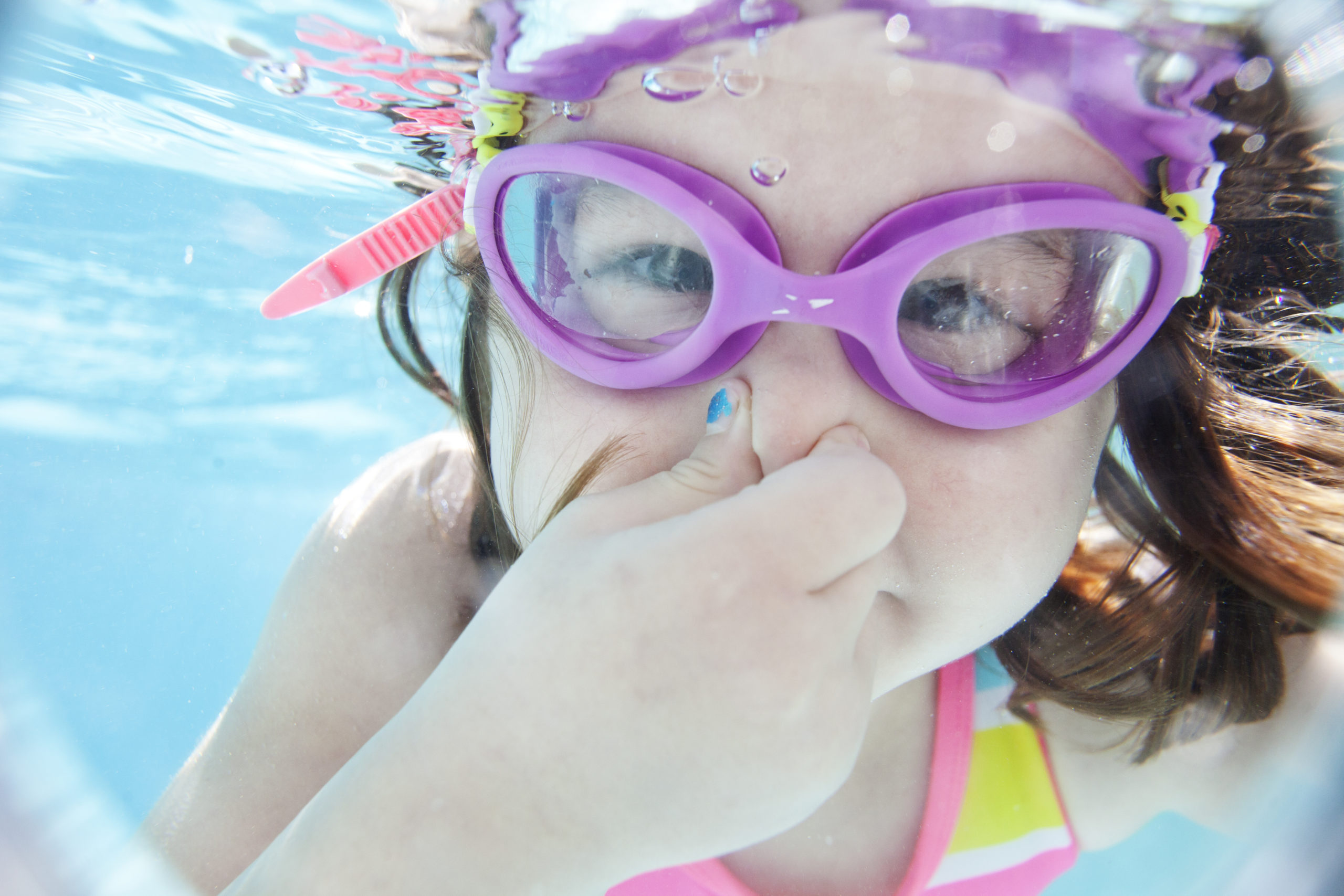 I think all of us are ready to head outside for more family time, cookouts, maybe a little more time away from screens. And with the heat of summer and social distancing still at play, we are ready to swim!
With many area outdoor pools now open (but not all, so be sure to check their websites to see if they're open), there's no better time to talk about pool safety. 
Swimming lessons are available at many area pools, but we know social distancing keeping many of us from enrolling our kids. So how can we make water safety a fun part of their lives at the pool? 
Pre-Game Swim Prep
There are so many ways to have fun in the water – whether in the tub or in a baby pool with shallow water!
Water play: Yep, let them splash around to get ready for the big swimming pool.
Pool rules: Share the basics: no running, always make sure your feet can touch the pool floor, make sure mom or dad is nearby.
Get them used to the water: Also during baby pool or bath time, gently pour a cup of water on their head and shoulders to get them used to the feeling.
Let them play with pool toys to get them used to moving around in the water. If they don't like water on their face, try a pair of goggles to protect their eyes.
Safety at the Pool
Your kids aren't going to learn how to swim in one day, but you can start with the basics to get them ready for swimming!
Hand/Eye Rule: After a scary moment when my husband turned away from our then 2-year-old son for just a moment, my go-to rule for non-swimmers is that either the adult's eyes or a hand has to be on the child at all times in the pool. It's been a no-fail rule in our household.
Review the rules: Remind your kiddos of the pool rules once you're there.
Play some fun games together so you can safely explore more and more of the pool.
Blowbubbles: I've never met a kid who won't put their face in the water to blow bubbles.
Hangin' out: Have your child practice holding onto the sides of the wall.
Getting in and out of the pool. Show your child how (and where) they can more easily climb out of the pool, then practice getting in and out together.
Again, nothing beats being a diligent parent. Always keep a close eye on your kids at the pool. Here's to a fun-filled and safe time at the pools!