How to Celebrate the 4th of July (when it's raining and everything is canceled)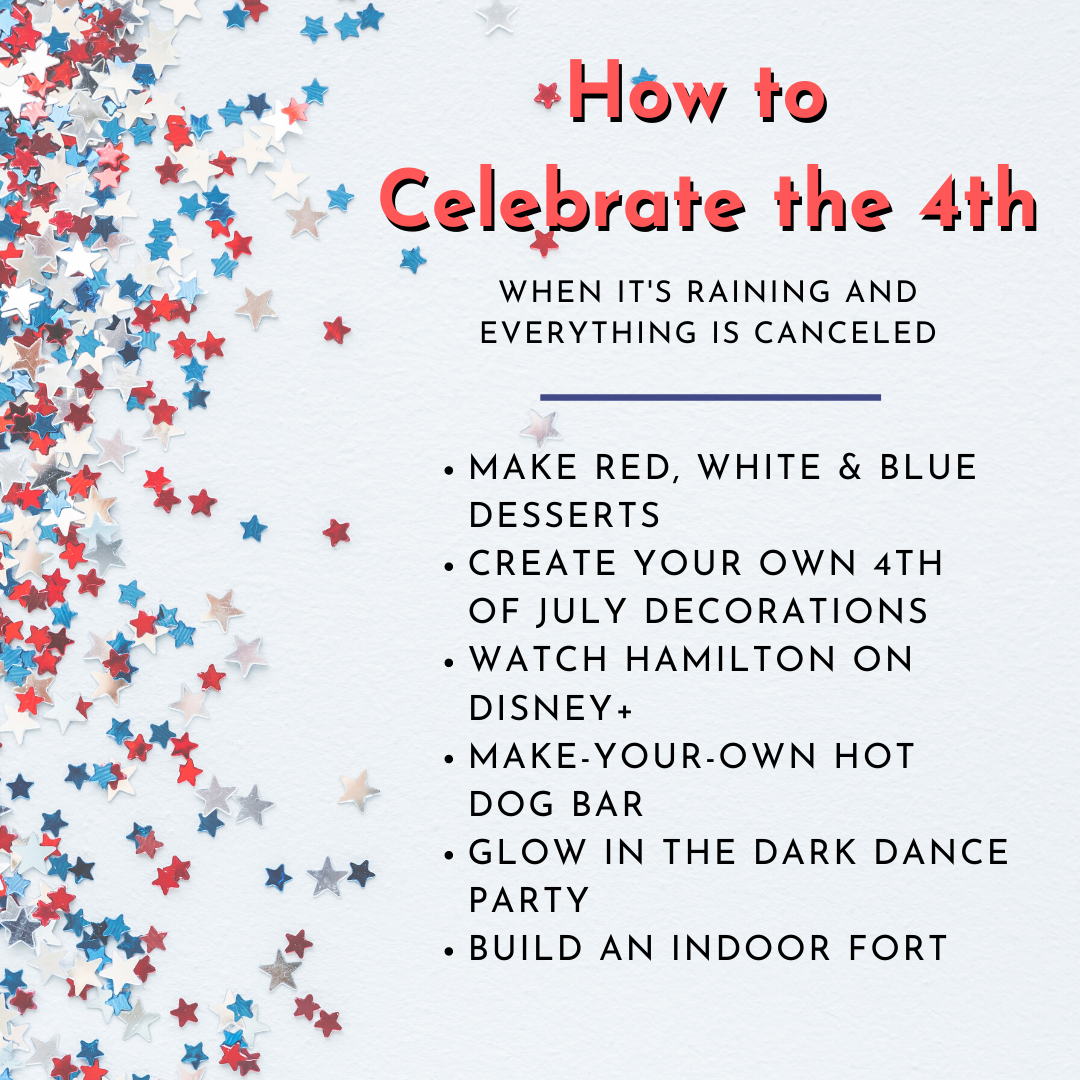 So, it's July 3, a huge thunderstorm just started, and it looks like more rain for us tomorrow.
What to do? A few ideas to keep the kids busy:
Make red, white and blue desserts. Get creative!
Create your own 4th of July decorations.
Watch Hamilton on Disney+.
Host a make-your-own hot dog or hamburger bar with lots of toppings.
Roast s'mores in the microwave.
Build an indoor fort and challenge the kids to a flashlight "fireworks" extravaganza.
Have a glow stick dance party.
Have a great time hanging out with the family!