KC Chiefs Parade Information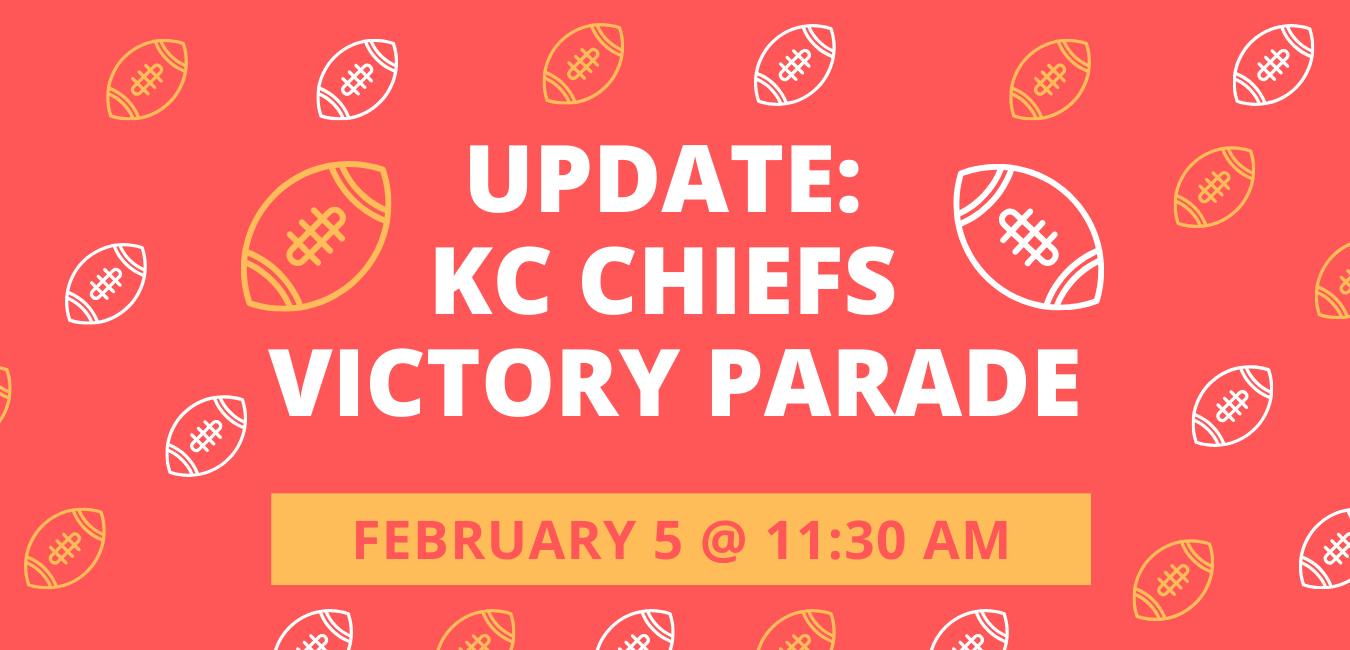 We are all busy celebrating, so we'll keep this one short. Here's the latest info about the much-anticipated parade.
While we won't know full details until Tuesday morning, here's an update:
Wednesday, February 5
Parade: 11:30am
Victory Rally: 1:30pm in front of Union Station


Click Here for Parade Map



Parade route begins at 6th & Grand Blvd, heading south on Grand Blvd, west on Pershing Road, north on Main, culminating at Union Station.  The parade will last approximately 1.5 hours. The Rally will last approximately 1 hour.
For more information, go to the Chiefs Kingdom Champions Parade site, or follow the event on Facebook
Other Important Info:
Road closures along the parade route begin at 2pm on Tuesday, Feb. 4 and may be closed through 6am on Thursday, Feb. 6
Union Station is closed to the public from 10pm on Feb. 4-6am on Feb. 6
There are select spots for pedestrian and vehicle crossing; please refer to the parade map for specifics
There are several park & ride locations around the metro area to help you get to the parade. We're not sure how easy it will be to get on a shuttle though, so plan for early arrival. Click here for a list of locations and other road closure information.
The KC Streetcar is iffy – there will be very limited service depending upon road conditions
Don't count on your mobile phone working, as reception may be limited or non-existent!!! If you are meeting people, go together, or plan a meeting time and location ahead of time as backup. Note: If you were at the Royal's World Series Parade, basically no one had mobile phone service – no matter what their carrier.
Way to go Chiefs!!!!!