My family left town this weekend for our annual campout in Mansfield, MO, to enjoy the Baker Creek Heirloom Seed Spring Planting Festival. While this particular festival isn't for everyone, it was a great reminder that spring and summer offer so many perfect opportunities for a great weekend road trip. It exposes your kids to different places and experiences, and gives everyone a break from life as we know it.
So if you're looking for a mini-break from a never ending to-do list, or a packed schedule of games, lessons and other obligatory events, here are a few places to consider. All of them are a relatively easy drive from KC, but hey, the ride is part of the fun too, right?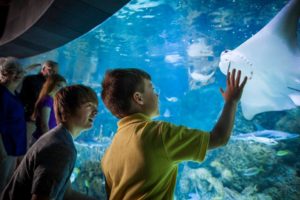 Omaha, NE: The fun begins in Omaha with it's world-class Henry Doorly Zoo, which can easily provide a full days' worth (or more) of entertainment. Other great places to explore include the Omaha Children's Museum, the Old Market for dinner and a stroll, and, a visit to the Bob Kerrey Pedestrian Bridge, where you can take a picture of yourself standing in Iowa and Nebraska at the same time, then enjoy the splash park on the Omaha side of the park. Note: Thanks to their reciprocal agreement, KC Zoo FOTZ members and SEALIFE Aquarium Kansas City annual pass holders receive 50% off of Omaha Zoo entrance fees.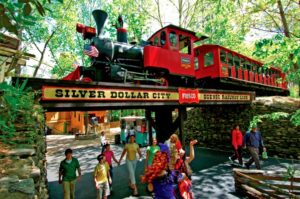 Branson, MO: I could go on and on about the many things to do here, but I'll try to keep it to a few family favorites. Silver Dollar City tops the list, with its theme-park meets old-time craftsmanship experiences. Dolly Parton's Dixie Stampede offers dinner, a really fun show, and an all-around great time. Ride the Ducks Branson lets you relax a bit during this unusual land/lake tour, and your kids will never want to leave the Grand Country Resort's Fun Spot.
Flint Hills, KS: Located in east central Kansas, the Flint Hills is the largest stretch of prairie grass in North America. This is definitely a quieter getaway for active families who want to get out and enjoy nature. Meander down the Flint Hills National Scenic Byway to view many beautiful scenes and lots of native wildlife at the Tallgrass Prairie National Preserve, Chase State Lake, and Council Grove Lake. In the surrounding towns, there are also many interesting and unusual historic Kansas sites to enjoy.
Wherever the road takes you, we'd love to hear about it in the comments below!
Images courtesy of Henry Doorly Zoo and Silver Dollar City.